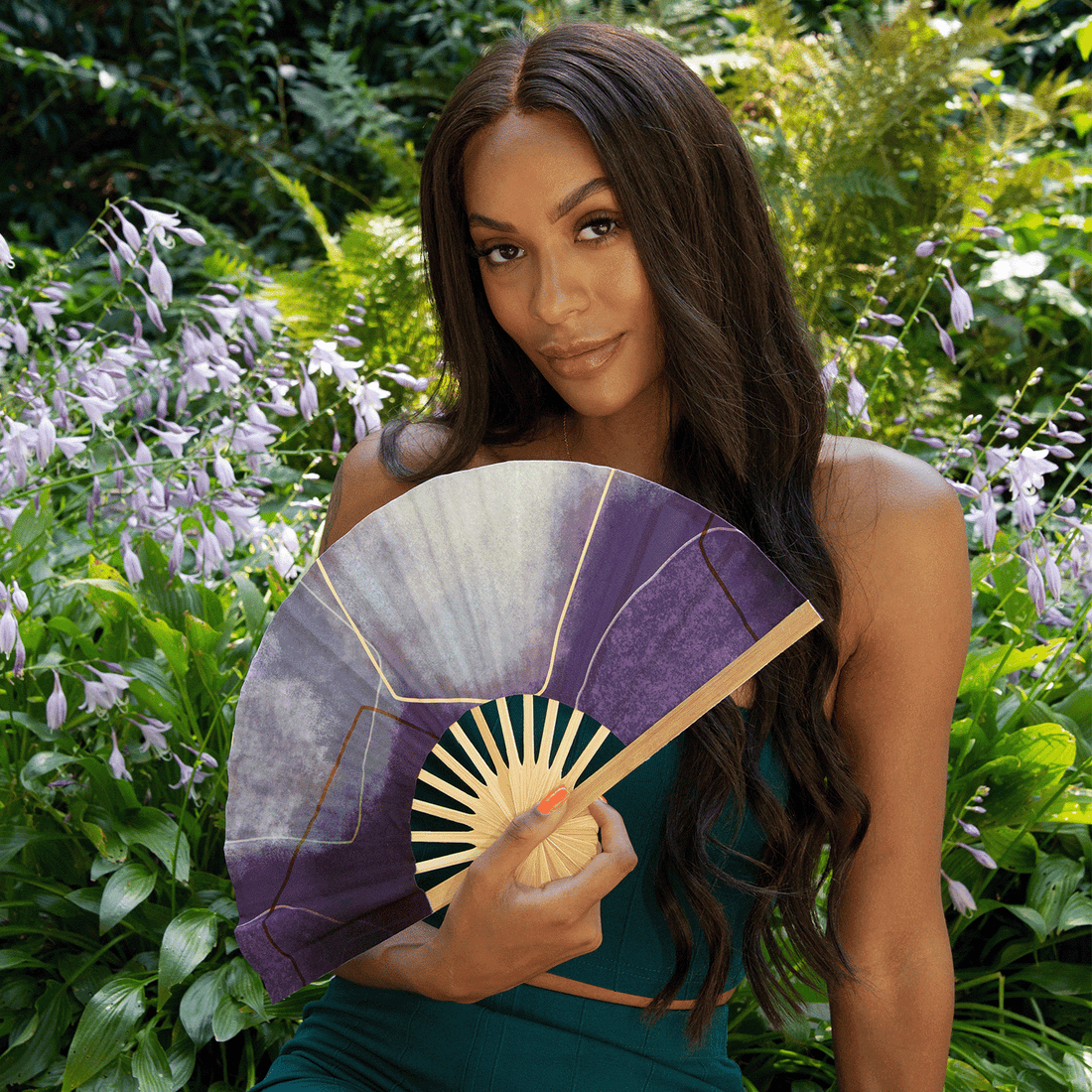 Lily-Lark brings you handcrafted matching bamboo hand fans in each of our prints. The bamboo is a raw, unpolished wood with our UV fabric attached. It's printed on the front, like our parasols. 
Eggplant is such a cool color, isn't it?! We didn't mean to name so many of our current prints with food names, but that's the way it worked out. Perhaps we eat too many meals in front of our computers…

We went more abstract this year with a lot of the signature Lily-Lark prints. With the addition of the Lark line, we decided to let the signature line be as experimental as we wanted...