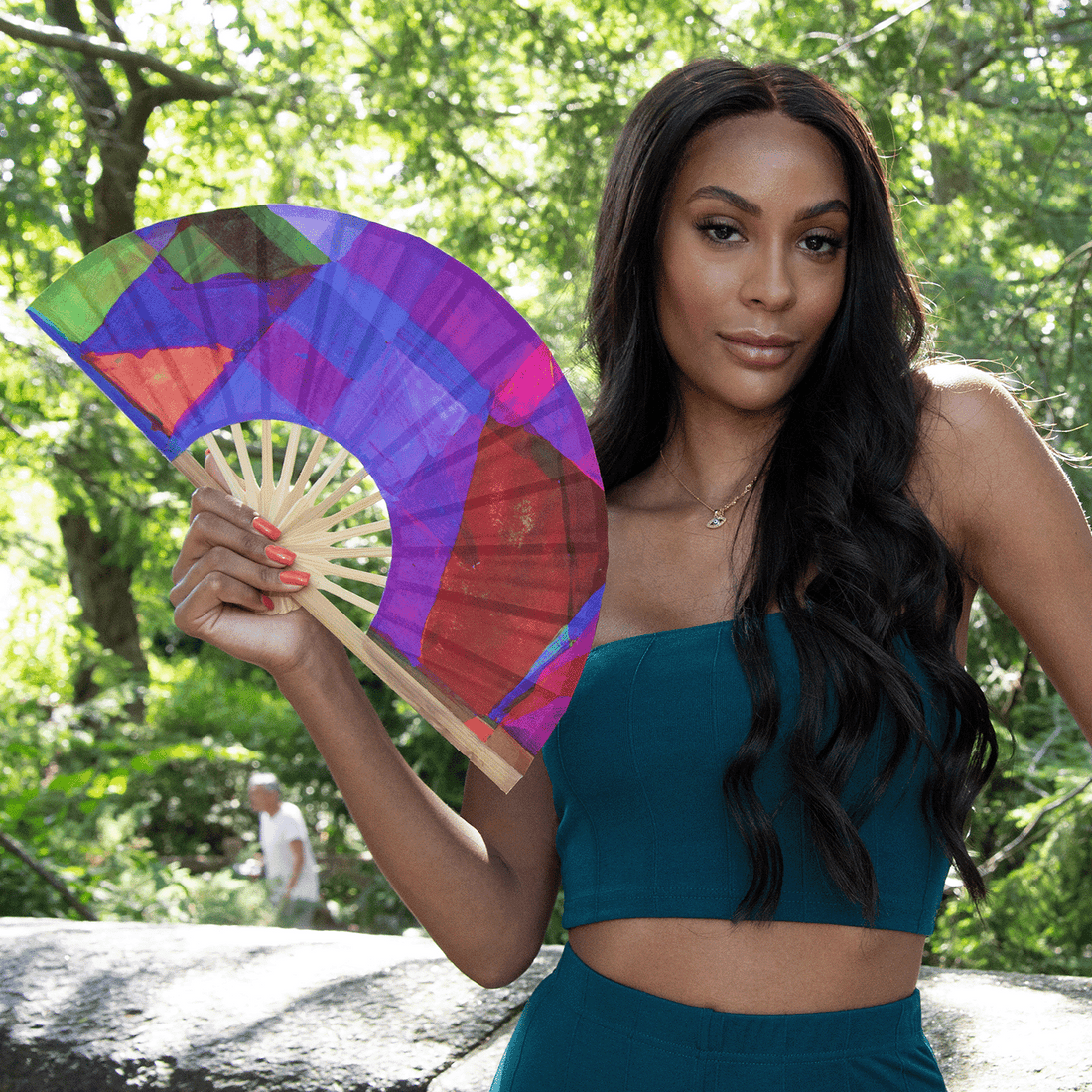 Lily-Lark brings you handcrafted matching bamboo hand fans in each of our prints. The bamboo is a raw, unpolished wood with our UV fabric attached. It's printed on the front, like our parasols. 
We went more abstract with the signature collection this year. This print comes from one of our favorite artists, Stefan Jans from Prints of Orange. He also designed the FLORIA print and collaborated with us on the WASET print. In previous years, he did our BLUE SQUARES print. So we're fans of his. And each piece of his work is so different from the other pieces. He's our go-to guy when we have custom work.
*Please note: as a point of detail, this is not a 'placed' print. This is a repeat print, which means that the circle can be cut from anywhere in the design. So each parasol or hand fan will be cut from a different section. This is true of all of our prints this year, but it's important to note for this particular print that it will not be exactly like the one pictured here.