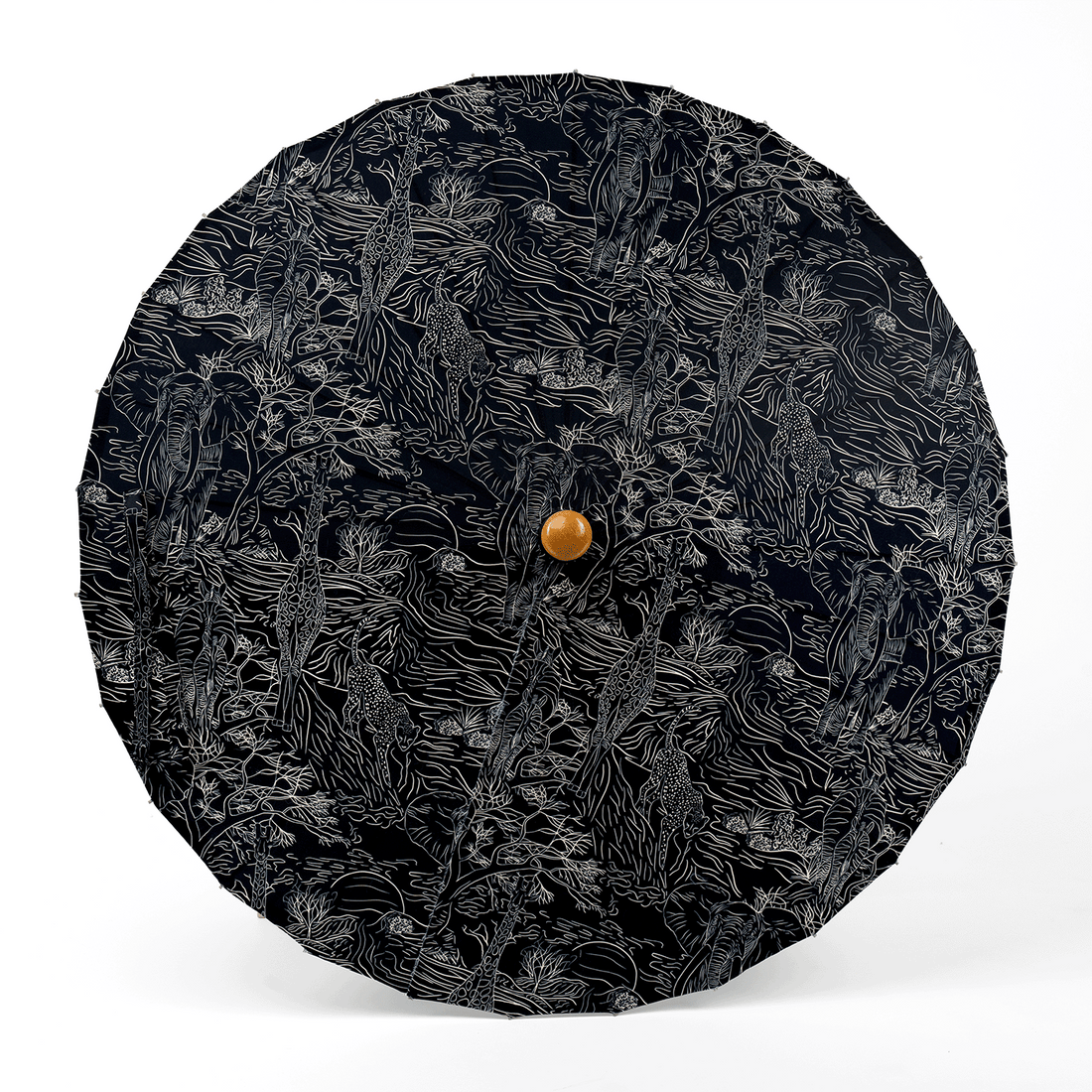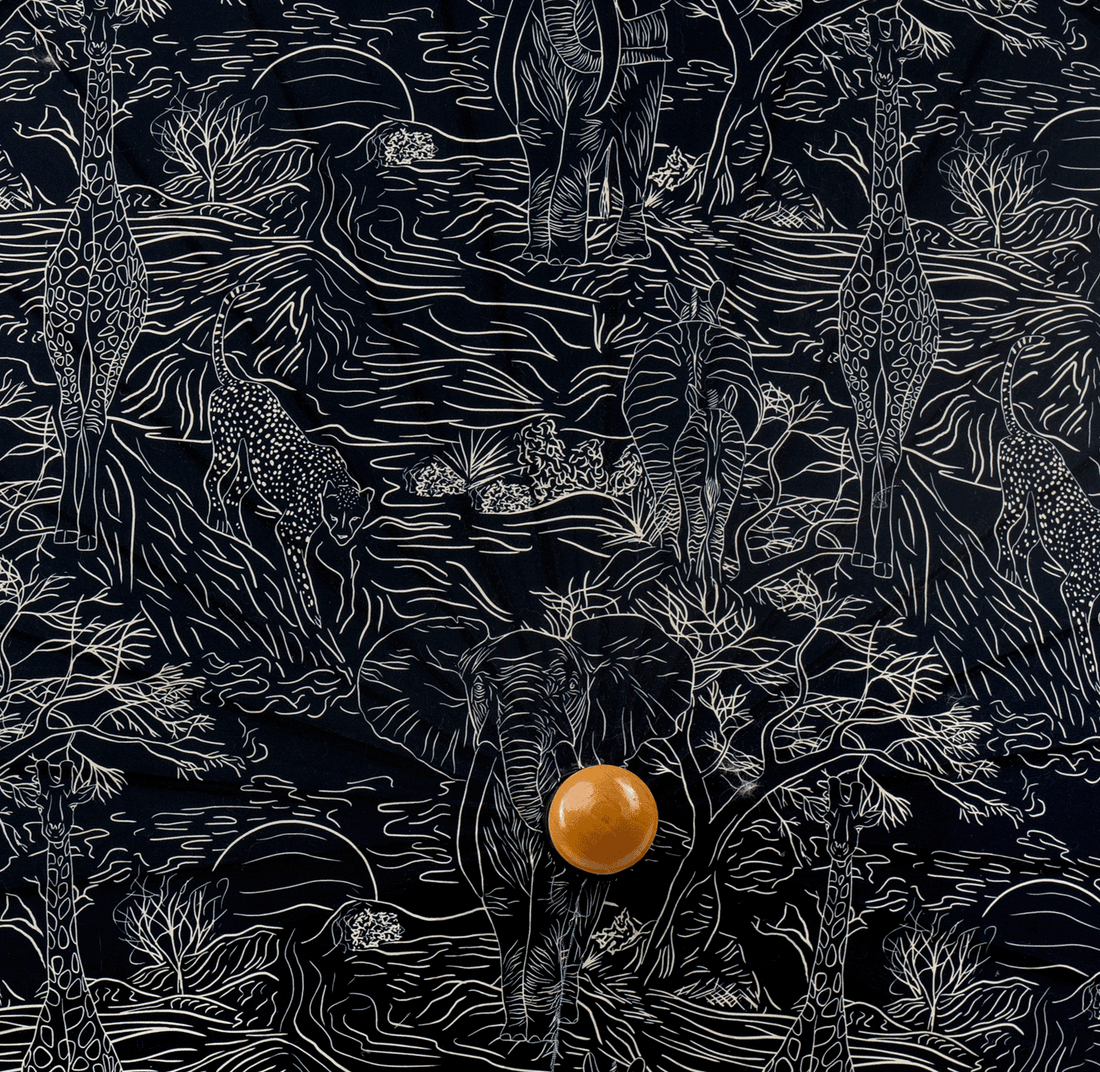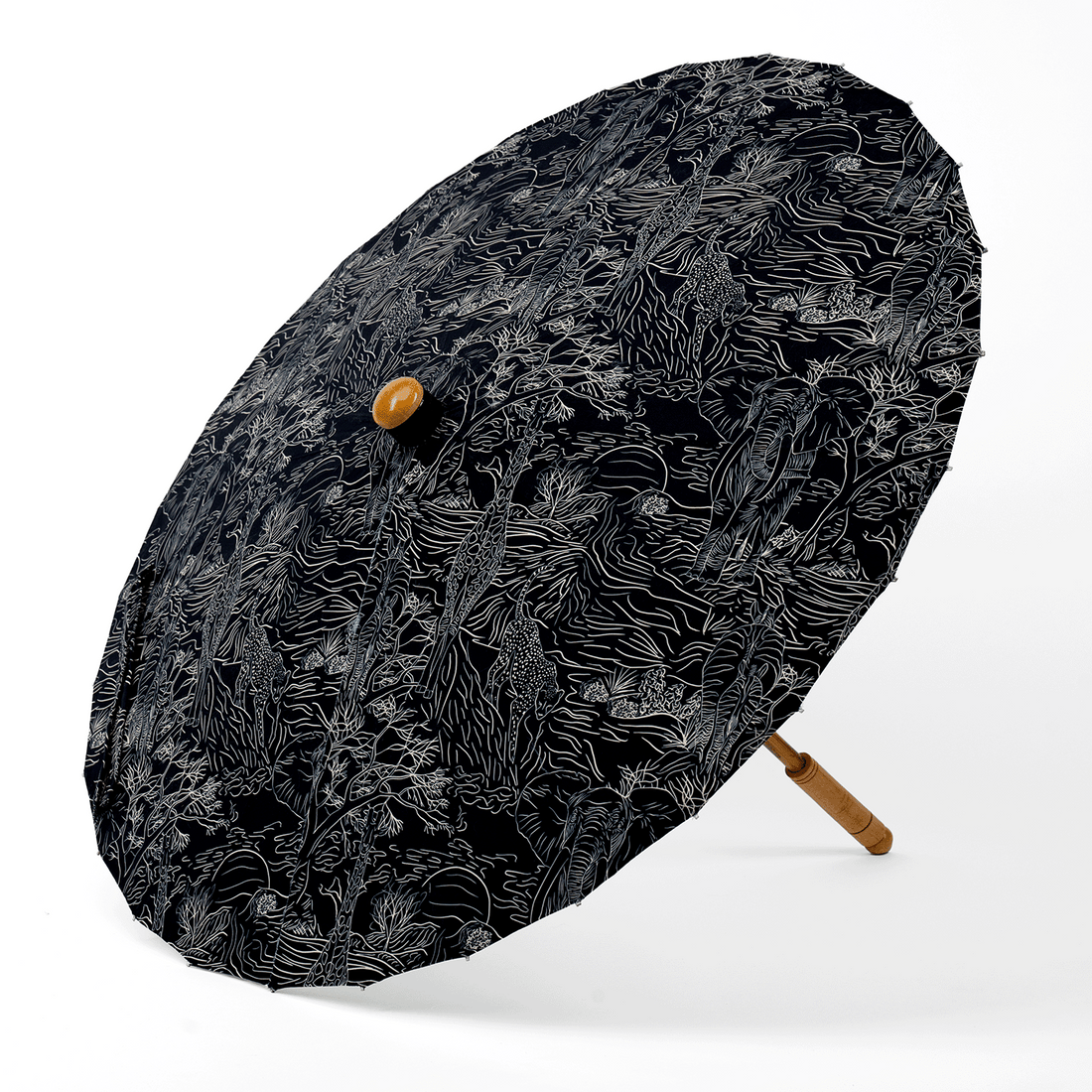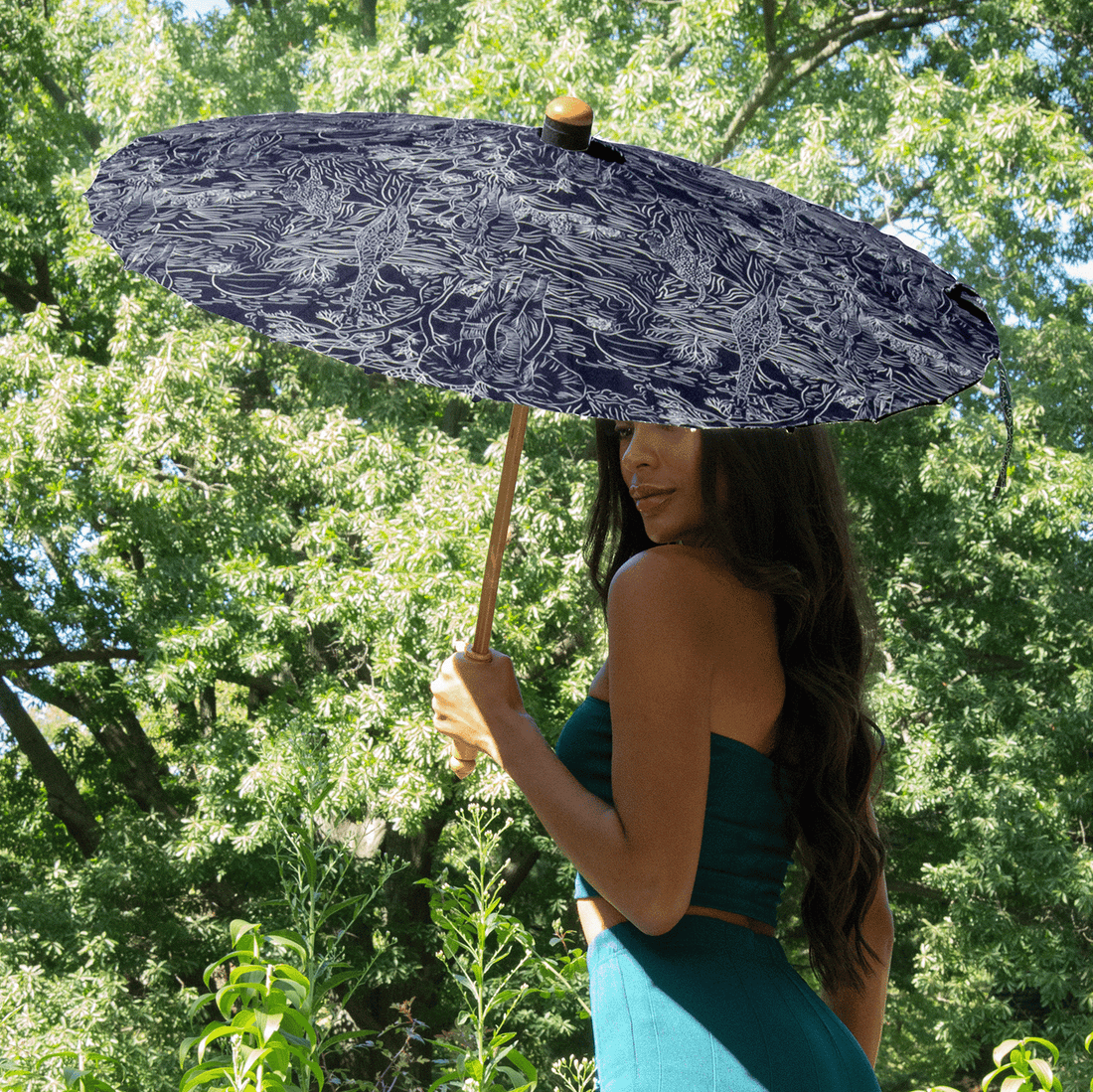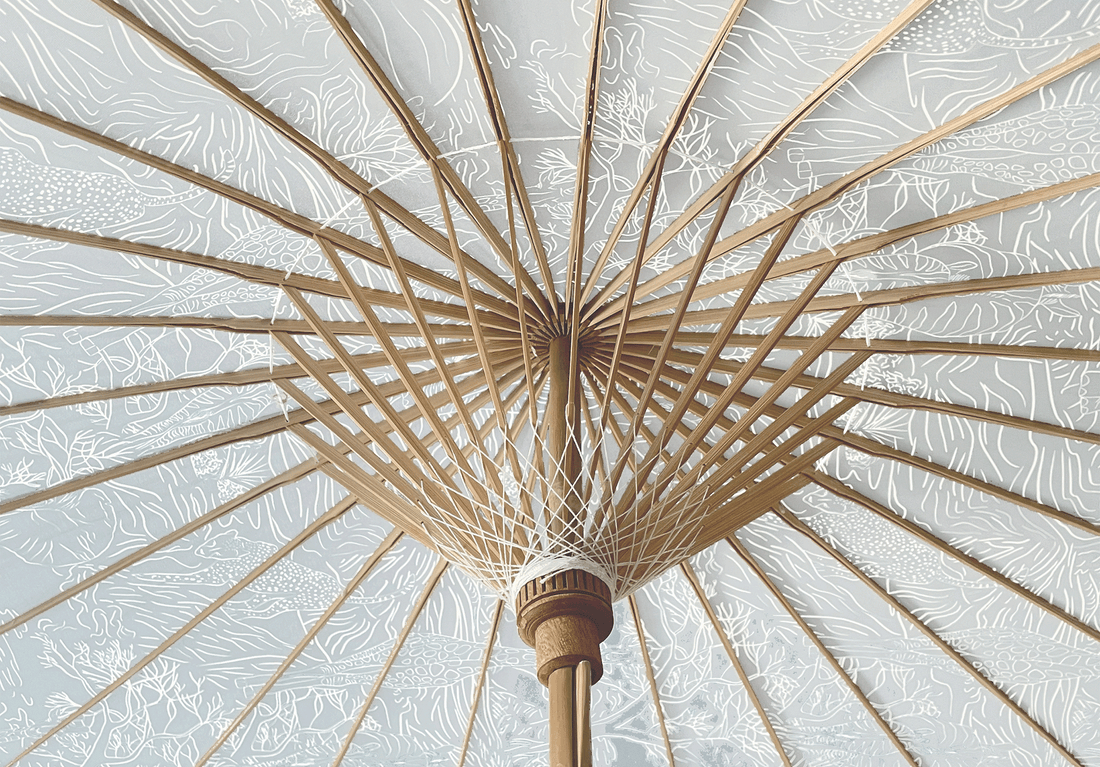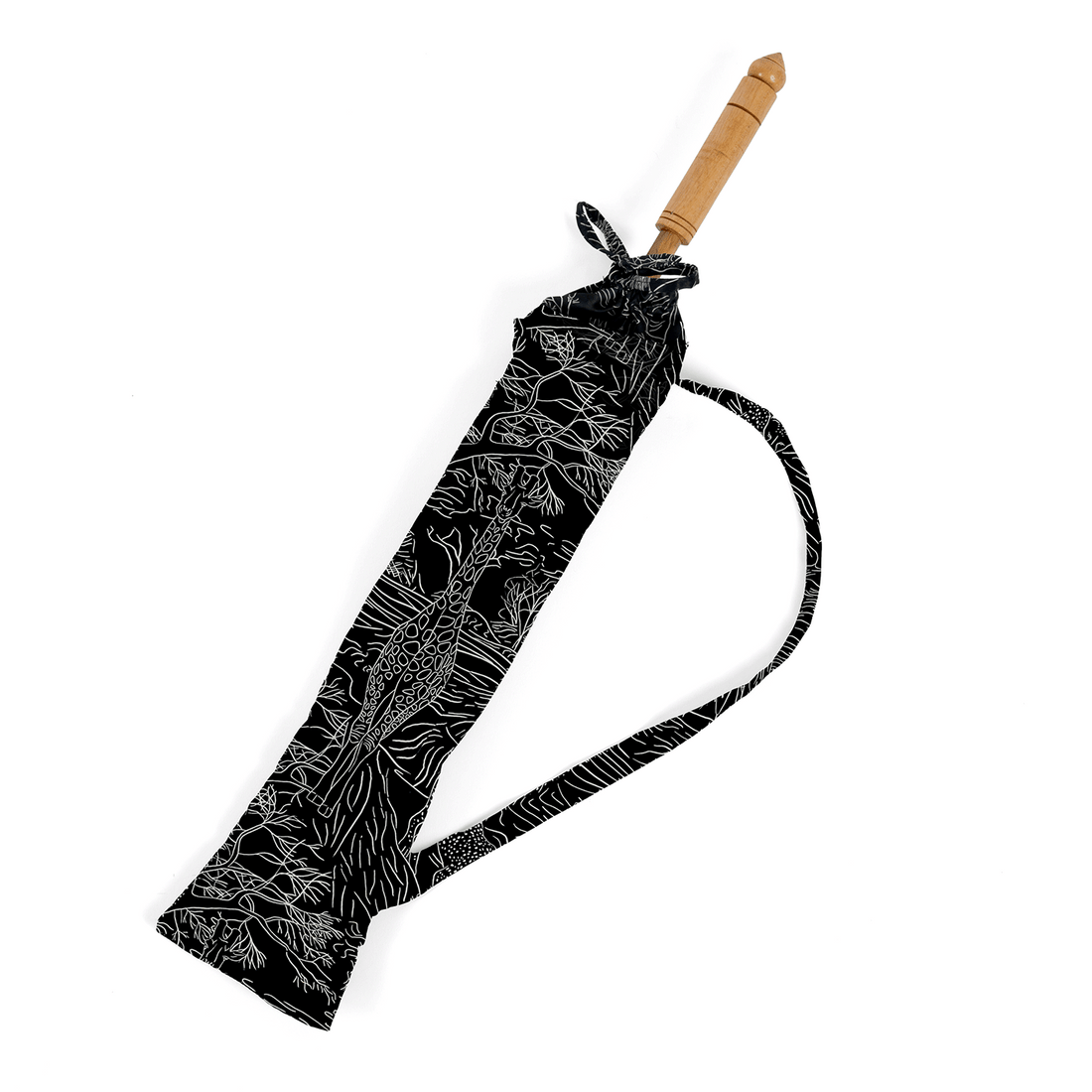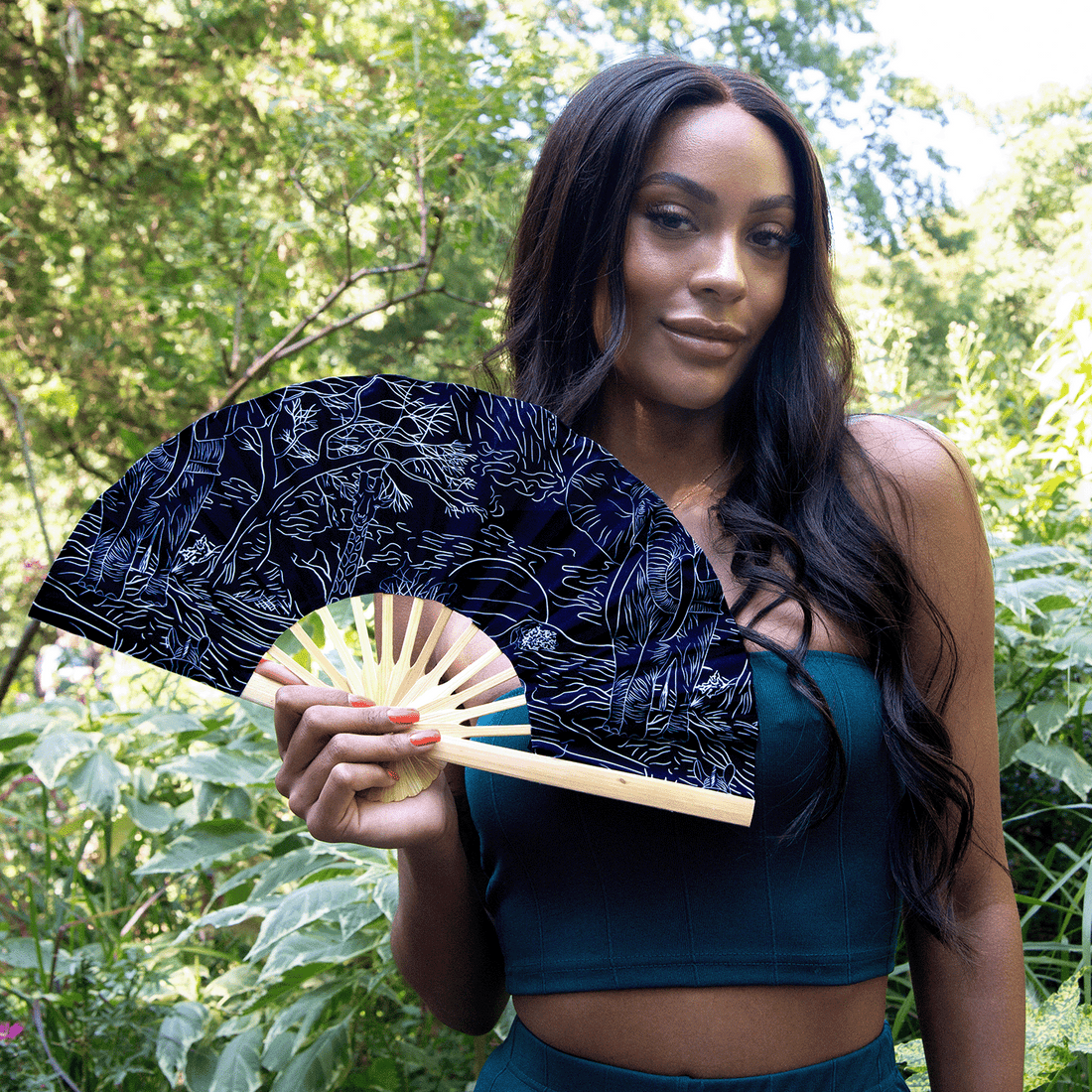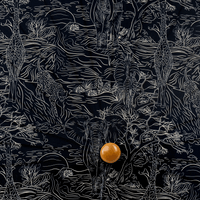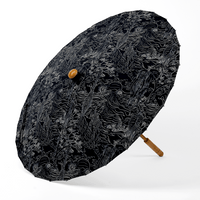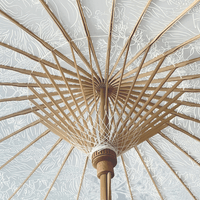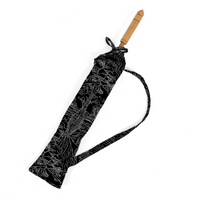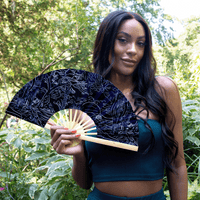 Many people have asked if we would consider making a plain black parasol. The answer to that is a no. That's not what we do. We do prints. We are prints. That being said, we understand the desire for both a darker parasol, and a simpler design. This is what we are offering to satisfy the need for darker and simpler. 

We were quite drawn to this simple line drawing of elephants, giraffes, leopards, and zebras. If you choose to carry it, it may be the first time a wild animal has ever protected a human. (You can fully expect us to use both the pun and the joke over and over on social media...oh yes, we will...)
The Lark parasols are glued to the ribs, and have an overlapping seam. This traditional method of construction is faster, and therefore we are able to offer it at a lower price  point. Each one is slightly different, and has irregularities consistent with a hand crafted work of art.
UPF 50+ blocks over 99% of the sun's UV rays
Water-resistant, though not for rain or high winds
Handmade bamboo frame
Comes with a matching carrying case
2 sizes: small with a 28" canopy, or large with a 34" canopy
Size shown here is 34" canopy
Fits in a suitcase for a destination wedding or vacation
Available as a bamboo hand fan