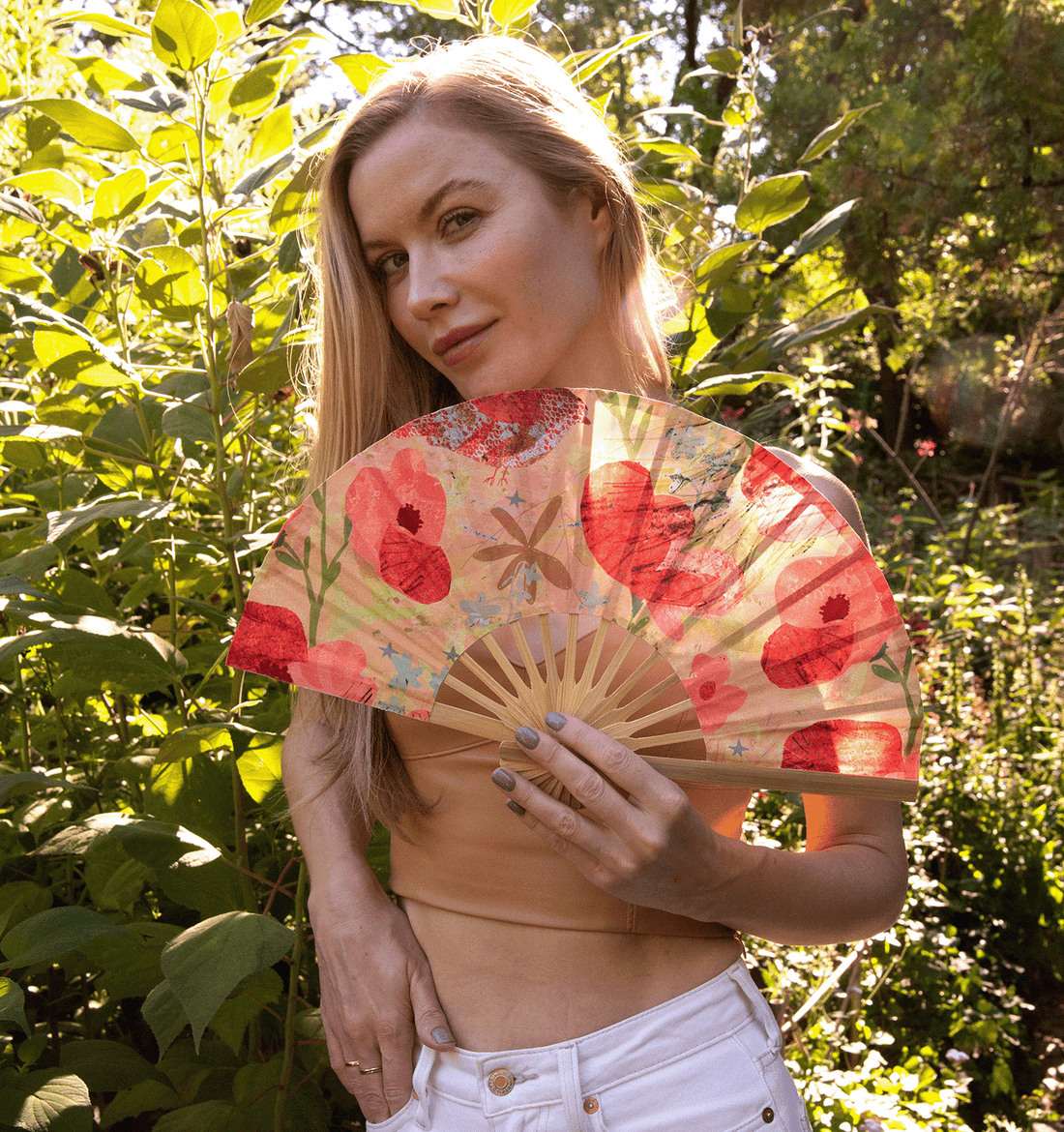 BIRDS AND BLOOMS Hand Fans
Lily-Lark brings you handcrafted matching bamboo hand fans in each of our prints. The bamboo is a raw, unpolished wood with our UV fabric attached. It's printed on the front, like our parasols. 
Charming collage birds and flowers cohabitate in a primitive design in our BIRDS AND BLOOMS print. A focus group favorite on Instagram and Kickstarter. We love the layered elements that give it depth and a collage-like appeal.